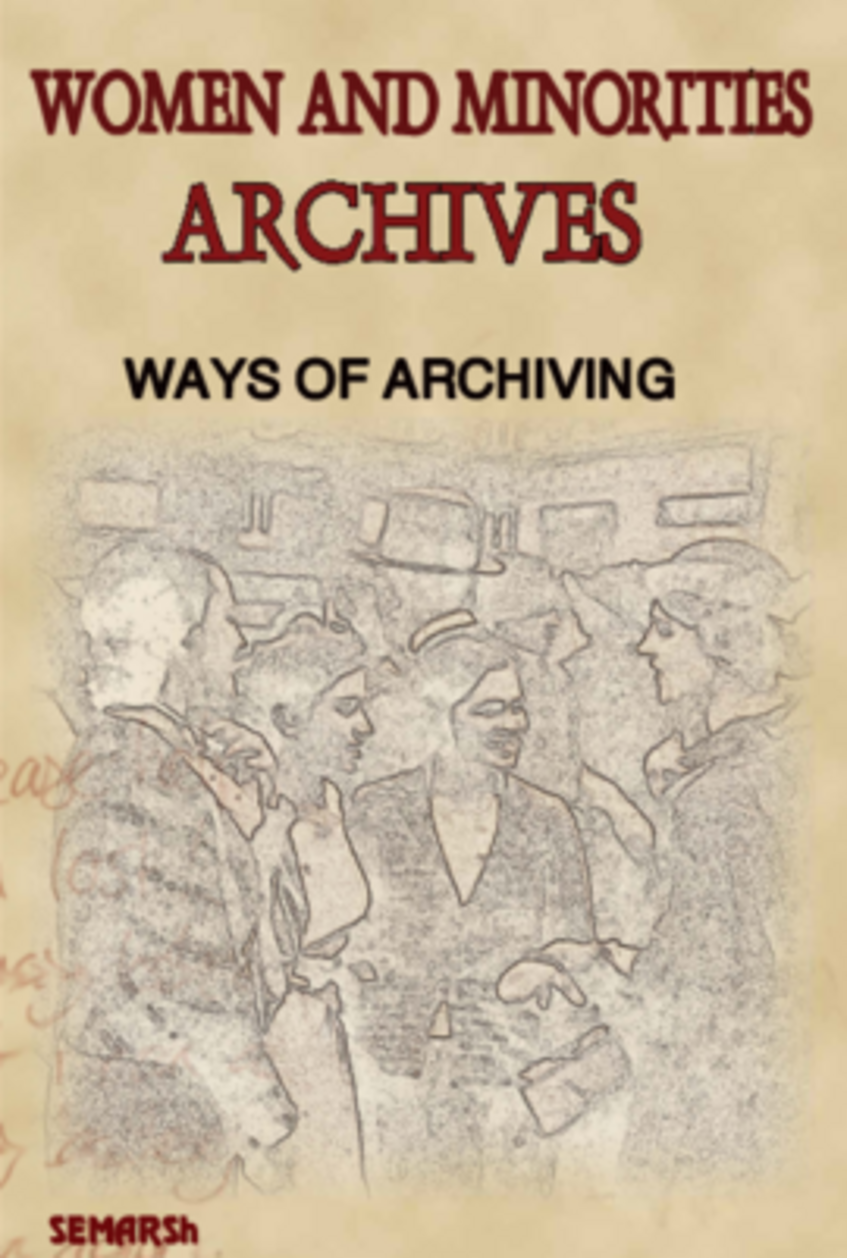 Women and Minority Documentation and Digital Presentation - from Fragmented Date to Integration in the Information Society
---
The projekt was raised by the Austrian Science and Research Liaison Office - ASO (Link) (June 2007 to May 2008)
Members: South-West University "Neofit Rilski" (Blagoevgrad, Bulgaria), Forschungsplattform Neuverortung der Frauen- und Geschlechtergeschichte (University of Vienna), Centre of Modern Balkan History at the University of Belgrade (Serbia), and the Institute of National History at the University "St.Chyril and Methodij" (Skopje, Macedonia); Project Coordinator: Kristina Popova (Blagoevgrad)
Publications
Kristina Popova, Marijana Piskova, Margareth Lanzinger, Nikola Langreiter, and Petar Vodenicharov (Hg.): Women and Minorities: Ways of Archiving, Vienna and Blagoevgrad 2009.
Website (Link)
Description
The main objectives of the project was to change the attitude to the preservation, description and digitalization of women and minority documentation and to contribute for the democratization of the access to them as a part of cultural heritage and to make easier the access to the cultural and historical heritage of women and ethno-religious groups by encouraging the elaboration of electronic data base of the archive and oral history documents and methodologies of their implementation.
The project contributed for a better presentation of the values of the coexistence of different cultural traditions on the Balkans and for the public visibility of minorities and marginalized by the official memory policies social groups as women. Their very voices can be heard in the society in a better way and the intercultural dialogue will be encouraged.
The project contributed to the development of new methods of collection, descriptions and cataloguing of archive documents. The central state archives and the regional archives were researched using archive guides, electronic catalogues, central fond card index, thematic and fond reviews and other reference books.
---
Members
The project had the following international participants:
South-West University "Neofit Rilski" (Blagoevgrad, Bulgaria) (Link)

Project Team: Kristina Popova, Petar Vodenicharov, Anastasija Pashova, Marijana Piskova, Milena Angelova, Nurie Muratova, and Doncho Georgiev
Forschungsplattform "Neuverortung der Frauen- und Geschlechtergeschichte im veränderten europäischen Kontext" (Vienna, Austria) (Link)
Project Team: Edith Saurer, Li Gerhalter, Nikola Langreiter, and Margareth Lanzinger
Centre of Modern Balkan History, Philosophy Faculty at the University of Belgrade (Serbia) (Link)
Project Team: Miroslav Jovanovich and Dobravka Stojanovic
University "St.Chyril and Methodij", Institute of National History (Skopje, Macedonia) (Link)

Project Leader: Biljana Ristovska-Josifovska
Roxana Cheschebec
---
Presentation
The project's presentation was at the XVII International Round Table "Memory and Forgetfulness", organized by the International University Seminar for Balkan Studies and Specialization (Link); Time: 15.-17.02.2008; Venue: South-West University "Neofit Rilski" (Blagoevgrad, Bulgaria).
---
Publication
The members of the research platform are represented in the joint publication "Women and Minorities: Ways of Archiving (2009) with these texts:
Edith Saurer: "For Women, the Act of Writing - whether Letters or Diaries - Expresses their Identity, their Life's Abmition, the Will to Survive". Interview (Kristina Popova), S. 16-19.
Li Gerhalter: Decisions and Chances – the Winding Path of Women's Personal Testimonies. The Collection of Women's Estates / Sammlung Frauennachlässe, Vienna, S. 20-34.
Nikola Langreiter: The Diary of Wetti Teuschl: An Instrument for Remembering? - An Instrument for Forgetting? S. 35-52.